Take full control of your per diem costs, and manage your cage counts with less effort to save funding and achieve a higher ROI on your existing animals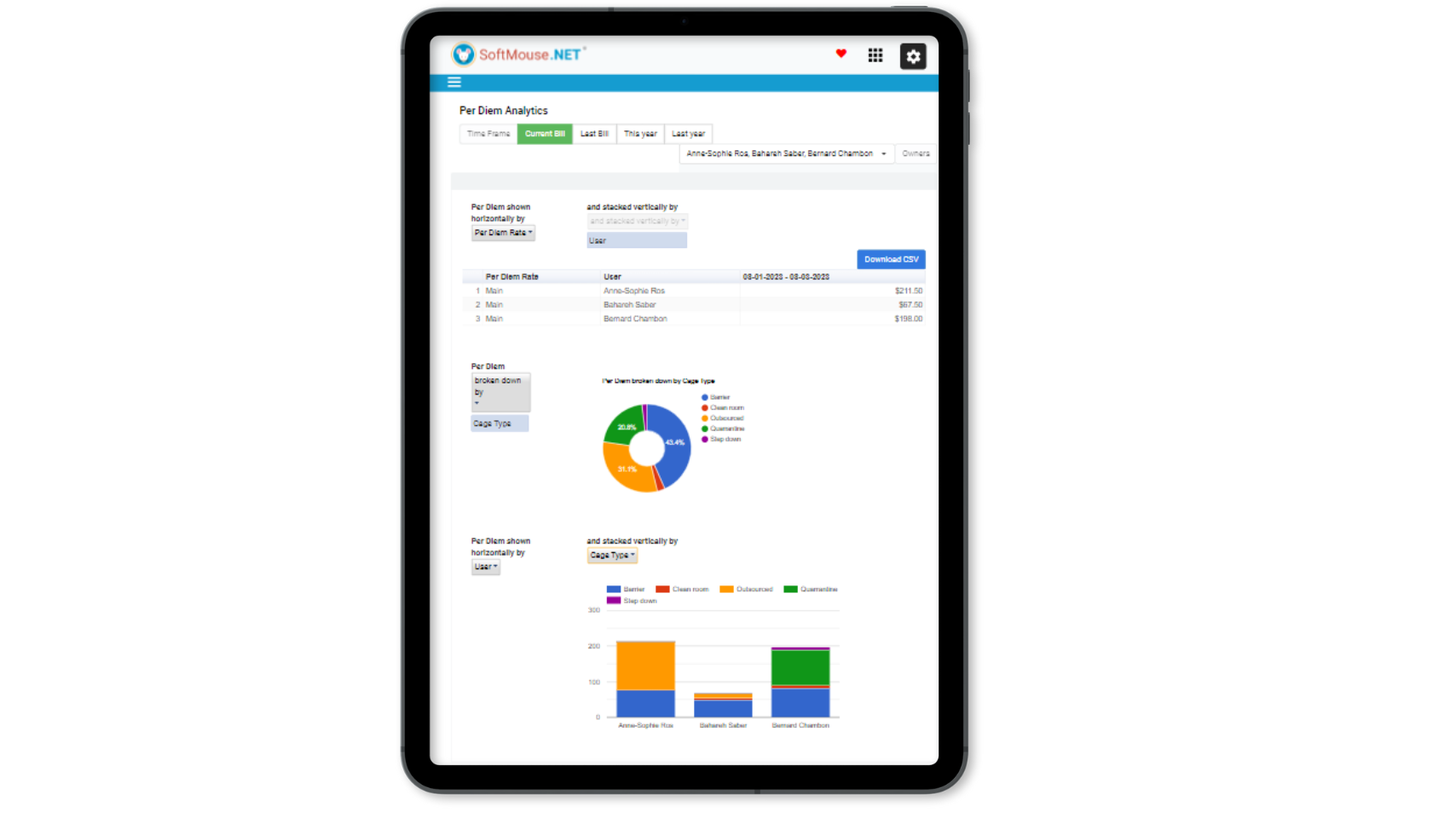 Effectively regulate expenses by creating several per diem rates (cost centers) to track costs associated with your cages.
Visualize your per diem charges over time per cost center, lab, strain, room and protocol.
Ensure no cages are over-crowded or underutilized, empowering you to drive savings while optimizing animal care performance.