Built with the Three R's in Mind
From breeding events to critical research milestones, SoftMouse.NET empowers you to manage your research projects with precision, security, and accuracy to achieve successful research outcomes.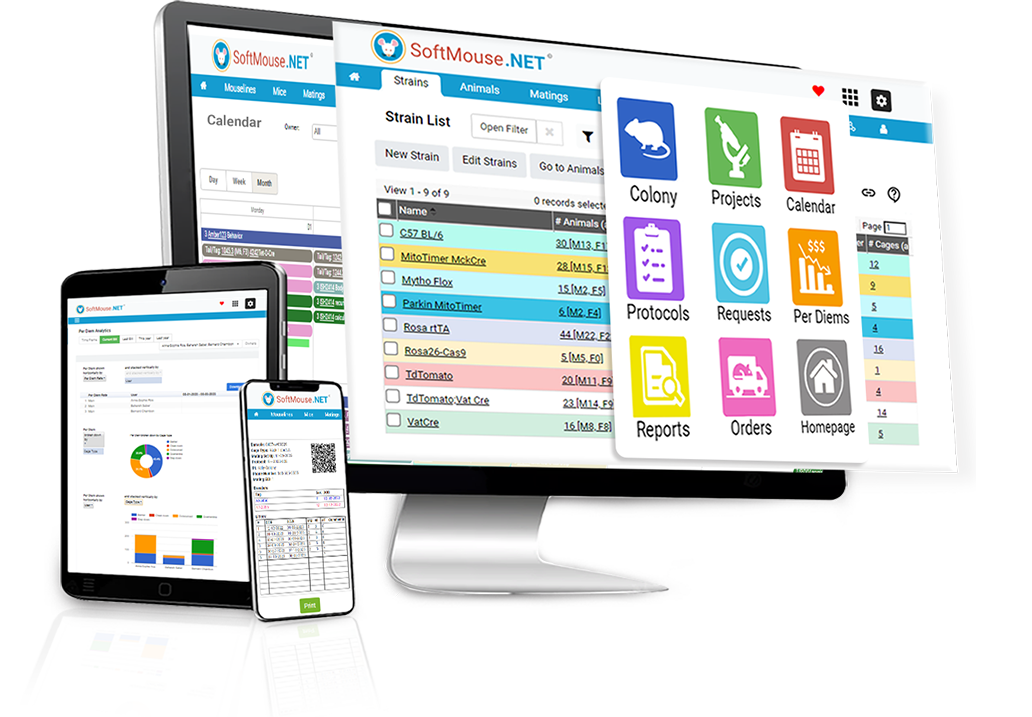 Everything your lab
needs to execute their best work
See Our Success Stories
- Harrison Liu
I find SoftMouse.NET to be amazing in streamlining our day to day operations.
- Noelle N.
SoftMouse.NET has made my life easier, I love how it helps me stay organized. I can't imagine my life without it now! Their customer service is top-notch and walked us through evey step of the process.
- Tara S.
Softmouse.NET for us results in savings vs expense. In terms of cost comparisons-one can have a Softmouse.NET annual license or 1.6 cages of mice a year at 56 cents per cage per day or for us we figured housing six mice in a year. Having a handle on the mouse inventories is a no brainer.
- Savannah W.
Previous reliance on spreadsheets led to a sense of dissatisfaction and inefficiency in our management efforts. SoftMouse.NET has proven to be an invaluable tool, allowing us to effectively manage resources and users within our lab through a dynamic, multi-user, and readily available online platform. The level of customer support and the quality of FAQs provided is exceptional
- Wan-Jin
I am really impressed by all the breeding functions that are available. I'm looking forward to starting to use the function for my ongoing mouse breeding